Who we are & Our team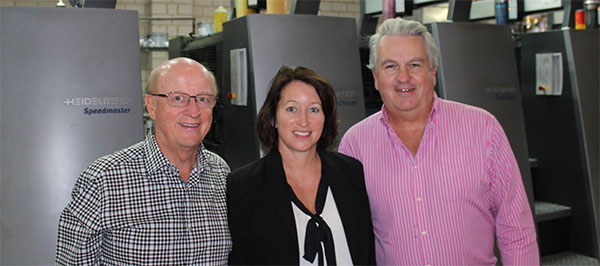 Acorn Press is a commercial Offset and Digital printing company based in the Northern Beaches, Sydney. Entirely Australian owned, we have been providing print solutions for the past 30 years and are considered one of Sydney's leading midsized printing companies.
With a wealth of industry experience and a real dedication to customer service, our hands-on approach to every job provides the highest quality work for total client satisfaction.
Taking great pride in what we do, Acorn Press is committed to supplying customers with the best possible solutions for all their printing needs while maintaining a competitive pricing edge. How we achieve this is by having the capability to produce everything under the one roof, which in turn means we control the cost of producing each job and the timeframe in which it is produced.
Acorn Press knows that each job is unique and deserves the closest attention from start to finish. We consult closely with our clients throughout the printing process, guaranteeing a smooth and informed process for every campaign.
Being a midsized company means each client and job are recognised and treated with the same value. Acorn Press has the capabilities to take on large, multiple projects however we also know how important smaller sized jobs are to our business. Essentially you, as our client, no matter what size, are seen as equally important and every job receives the same level of attention.
Company Managing Director Graham Osborn has been a company director and company owner for over 35 years. He commenced his first company in the IT industry in 1973 and founded Acorn Press in 1982. Graham also spent 10 years as the Managing Director of a small Public Company. With a diverse corporate knowledge, Graham currently works with his fellow owner/directors to enhance the services and facilities of Acorn Press.
Company Director and Production Manager Craig Foley has worked in the Australian Print Industry for over 30 years. Craig is often called upon as a guest speaker at industry events and has always had a passion for print.
A multi-Gold medal winner at the National Print Awards and an experienced printer himself, he is well placed to manage your job from proof to press right through to final delivery. Being both co-owner of the business and a manager Craig is well aware of the importance of every client to the company as a whole.
Company Director and Account Director Kylie Norman has worked for some of the most reputable printing firms in Sydney and has managed work for some of the largest global corporations in such industries as Banking, Advertising, Retail and Insurance. With 25 years of experience Kylie brings a wealth of knowledge to each and every client she serves. Combined with her enthusiasm for customer service Kylie is ideally suited to her role.
Acorn Press has a team of 20 permanent staff and also employs casual staff as workflow dictates. Our skilled staff have extensive experience across all facets of the business and are dedicated to customer service. We are confident our formally trained staff combined with our constant determination to evolve and utilise the latest processes and equipment will not only meet but exceed your expectations.